Are you all set to give your home sweet home a fresh look? Then you certainly have come to the right place. One of the most significant aspects of the home interior is the right choice of floor tiles that complements the overall aesthetics while attending to the functionality needs such as durability and trendiness. The wide range of floor tiles available in the market can overwhelm you, but don't worry; we have curated a perfect guide that will walk you through the essential step of choosing the trendiest home floor tiles that suit your style and preferences.
Checklist To Buy The Perfect Floor Tiles For Your Home
Finding the perfect floor tile that suits your budget and your liking is a daunting task, and that's why we have brought together some of the critical points you need to keep in mind before starting your search for the right tile option for your home.
Finding Your Style
The aesthetics of any home interior is not just about making the indoor space beautiful but more about making it yours! Before you start delving into the wide range of tiles options, identify your style and think of the ambiance you want to create for your home interior.
You can go for a contemporary, minimalist, bohemian, traditional, or mixed look. This will help you narrow down the choices and make choosing the right tile for your home a little easier.
Consider The Material
Every space in the house demands different tile properties; for example, high-traffic rooms such as bathrooms, kitchens, or hallways require highly durable and scratch-resistant tile, whereas, with a living room or bedroom, you can go for more astonishing pieces of tiles such as luxury vinyl tile, natural stone, or glass tiles.
Each material has a distinct advantage; thus, weighing factors like durability, maintenance requirements, and personal preference is important to find the right tile. If you wish to explore different tile materials, Antica Ceramica is amongst the best tiles showroom in Delhi for your needs.
Focus On Shape And Size
Shape and size is a crucial aspect of the floor tiles that impacts the overall aesthetics of any space, be it a spacious living room or a small bedroom.
Large-format tiles are the current trend of the season, and they are the prime choice for spaces with the need to create an illusion of a larger room and fewer grout lines. On the other hand, smaller tiles can add a touch of uniqueness and charm, such as hexagonal or herringbone patterns, and make it a highlight of the space.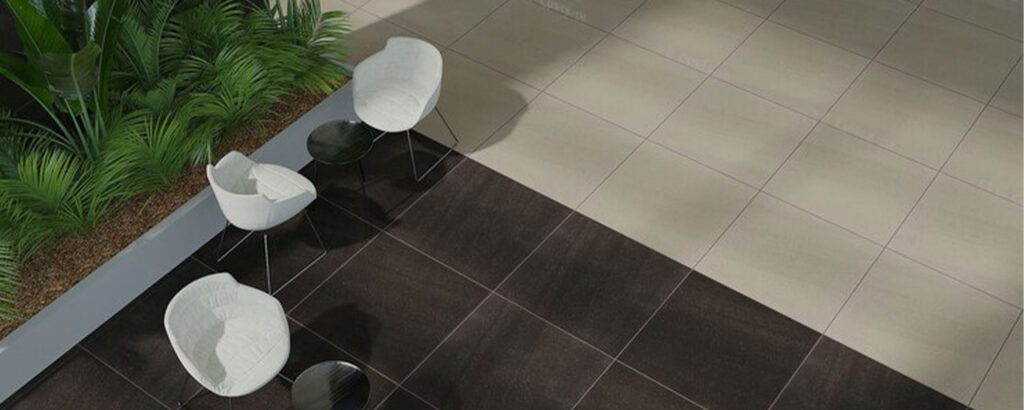 Visualize The Grout
Grout is a highlighting feature of the floor tiles, and while it may seem like a minor detail, its impact on the final look of the indoor interior is significant.
If you want to create highlights with the floor tiling, you can go for contrast grout, adding a graphic element to your floor. On the other hand, if you want to create a seamless and cohesive appearance, then pick the matching grout. Visualize your home flooring with different grout and see how it changes the complete final look of your home interior.
Embrace Natural Tones
The most popular and timeless choice of flooring tiles for a home is a neutral color shade tile such as beige, gray, muted pastels, or ivory. These shades blend well with almost every décor style and allow you to experiment with bolder elements in another aspect of the home interior design. They also add a sense of comfort and homely feeling to the space and make your home a relaxing haven. Neutral tones create a serene and sophisticated atmosphere and add a sprinkle of quality and luxury at the same time.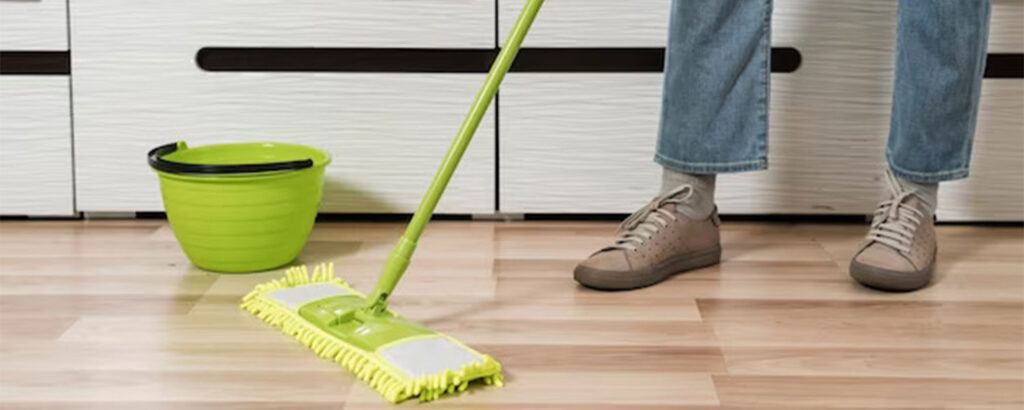 Durability And Maintenance
Flooring tiles are as impactful on your budget as they are on the home interior layout; thus, choosing a long-lasting option for floor tile is of utmost importance. Tiles such as porcelain and ceramic are most robust and offer resistance to scratches, stains, and water damage. Thus they are a good option for rooms like kitchen and bathroom.
Natural stones add great visuals to the interior décor with their unparalleled elegance and charm, but they may require more maintenance. So before making a final call on the floor tiles for your home, assess your lifestyle and care need to save yourself from unnecessary spending.
Seek Professional Advice
If you are stuck or uncertain about your final choices, don't hesitate to seek advice from professional home interior designers or tile specialists. Getting a second opinion will bring you valuable insight, suggest suitable options, and help you envision how the tiles will look in your home. A few-minute conversation with the experts can also save you from making any major mistake that may cost you a fortune later on.
Shop From The Best
Finding the right shop to buy flooring tiles for your home is equally important as it brings you a wide choice of the trendiest tile options available in the market without creating a hole in your pocket. Antica Ceramica stands tall as the best place to buy tiles in Delhi and offers you the most comprehensive range of tile materials, patterns, colors, and designs at the most affordable range in the market. So, wait no more and dive into the world of flooring tiles today!