The variety of tiles that are available may surprise you if you've never attempted a tiling project. The most popular types of tiles are ceramic and porcelain, but there are also glass, cement, metal, and stone tiles, to name a few. It's further complicated by the fact that not all tile types are appropriate for all projects, and of course, you have to take your budget into account. Because it's challenging to avoid feeling a little overburdened, we performed the legwork for you.
For a redesign, you'll love for years to come, learn which tiles are best for each type of home project.
1. Ceramic Tiles
Because ceramic tile may be used in a variety of settings, it is one of the most popular types of tile in homes. Increased durability makes ceramic tile excellent for every room in the house, such as kitchens, bathrooms, or even entryways. It is simple to install, clean, and available in a huge variety of styles to match any design. A perk is that ceramic has a terrific price point if you're trying to refurbish on a tight budget. 
To ensure a neat, uniform finish, make sure to check the ceramic tile lot number before buying. Make sure you get the distinction between glazed and unglazed as well. Glazed ceramic tiles offer greater protection for flooring with a longer lifespan whereas unglazed ceramic tiles give off an artistic, rustic appearance.
2. Porcelain Tile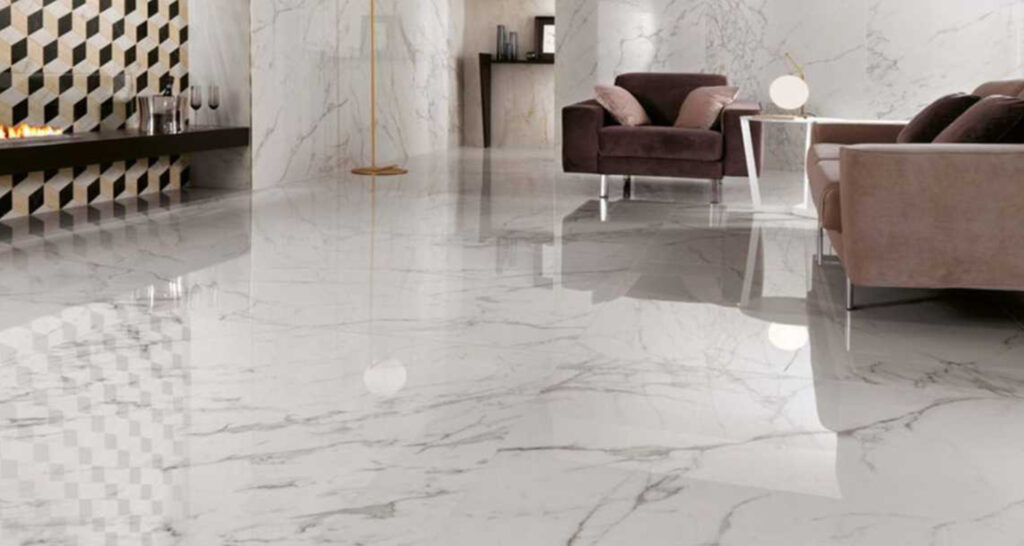 In contrast to ceramic tile, porcelain is the second most popular type of tile. Porcelain's popularity stems from its ability to mimic real stone, brick, or wood without requiring any upkeep. Without any maintenance or aging, you receive the same exquisite finish. The fact that it is an all-purpose tile also gives designers flexibility when designing a space because it is available in a range of designs, colors, and styles. Since porcelain won't break, fade, or freeze, it can even be used outside. Porcelain tile can also be used for backsplashes in kitchens, high-traffic areas, and bathrooms.
The installation of porcelain tile can be challenging, which is its worst flaw. Although DIY installation is possible, it is a popular belief that many homeowners overlook the requirement for an adhesive when installing this kind of flooring.
3. Glass Tile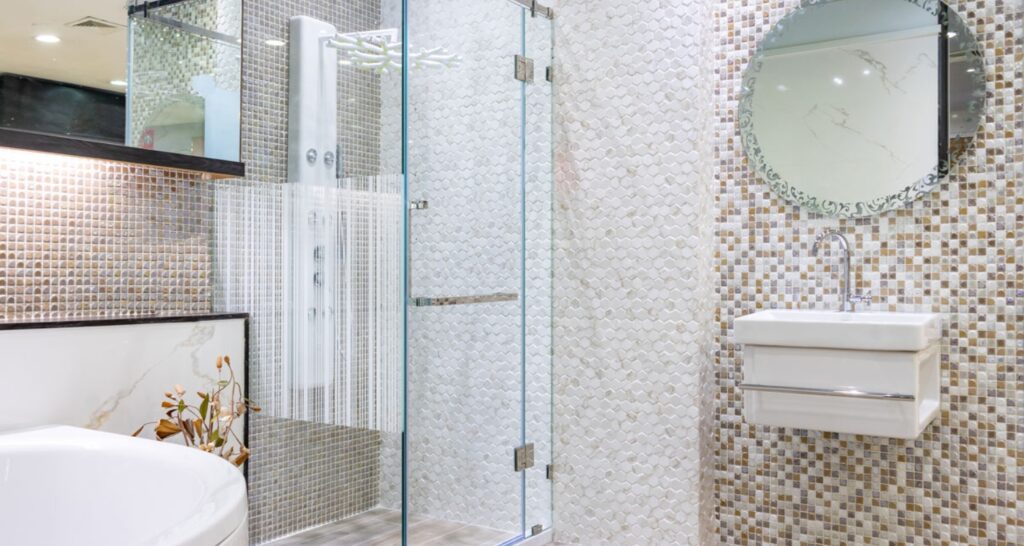 Any project can benefit from the clear, simple style that glass tile gives. Glass is an excellent substitute for natural stone because of its stain resistance. Red wine and any acidic foods, such as lemon and vinegar, can be easily removed without leaving behind any long-lasting stains.
The glass will naturally chip pretty quickly at the edges, which could be a disadvantage. It is advised to not use glass tile in high-traffic areas like kitchen and bathroom floors because of this. Instead, apply them to smaller, less-trafficked areas like backsplashes, little-used desks or tabletop surfaces, or areas surrounding fireplaces.
4. Cement Tile
Cement tiles are very adaptable and can offer you amazing patterns and colors. The tiles can be sanded and resealed, like wood floors, if they become discolored over time. They are also incredibly porous, allowing a patina to develop over time to accentuate the design.
Cement tiles' major flaw is that they are difficult to install. Furthermore, cement tile needs to be resealed once a month to keep its aesthetic appeal. It is advisable to utilize cement sparingly and in low-traffic areas.
5. Marble Tile
Marble tiles, despite being expensive, instantly give a room a touch of refinement and elegance. Laying down marble tiles quickly improves the aesthetic of any kitchen or bathroom. As it is either patterned or veined, it also provides texture and depth. The piece will never be the same for you.
Marble needs a lot of maintenance to keep it looking perfect. Marble tile is also difficult to clean and, like any stone, is prone to scratches and stains. If a sealer isn't utilized, marble should only be used in low-traffic areas because of its propensity to scratches, etching, and stains. Many homes choose to use marble in aesthetic elements instead of countertops, like shower floors, columns, and backsplashes. Utilizing it for minor applications will also allow your budget to relax.
6. Mosaic Tiles
Because mosaic tiles are available in such a wide variety of sizes, colors, patterns, and even materials, you have the opportunity to exercise your creative interior design muscles. When a focal point is required, mosaic tiles perform best when installed on walls it is advised to utilize them cautiously. Mosaic tiles might rapidly appear out of date depending on the type of tile you select. As you choose the tile and the area where it will be laid, keep that in mind. 
So hence concludes the segregation of types & their uses, please feel free to reach out to Team Antica Ceramica for more assistance. All said and done, we do have the Tile you're looking for!