Tiles have become an integral part of modern home design, offering a wide range of styles, colors, and patterns to elevate the aesthetics of any space. In 2023, the tile industry is experiencing a wave of exciting trends that cater to different design preferences and create unique atmospheres. From versatile materials and innovative designs to emerging colors and textures, this article will explore the latest tile trends that are shaping the modern homes of today and tomorrow.
The Importance of Tiles in Modern Homes
Tiles serve both functional and aesthetic purposes in modern homes. They are not only durable and easy to clean but also provide an opportunity to express personal style and creativity. Whether it's the kitchen, bathroom, living room, or outdoor areas, tiles can transform any space into a visually captivating environment. Let's delve into the various tile trends that are making waves in 2023.
Versatile Tile Materials and Finishes
1. Ceramic Tiles
Ceramic tiles are a timeless choice that continues to dominate the tile market. They are available in a wide range of colors, sizes, and finishes, making them suitable for various applications. With advancements in manufacturing techniques, ceramic tiles now mimic the look of natural materials like marble and wood, providing a cost-effective alternative without compromising on style.
2. Porcelain Tiles
Porcelain tiles are known for their exceptional durability and resistance to moisture, stains, and scratches. These tiles are perfect for high-traffic areas like entryways and kitchens. In 2023, porcelain tiles are being offered in larger sizes, allowing for seamless installations and creating a modern, spacious feel.
3. Natural Stone Tiles
The allure of natural stone tiles never fades. In 2023, natural stone tiles are making a strong comeback, bringing the beauty of nature into modern homes. From luxurious marble to rustic travertine, these tiles add a touch of elegance and sophistication to any space. Each stone tile boasts unique patterns and colors, making every installation a one-of-a-kind masterpiece.
4. Glass Tiles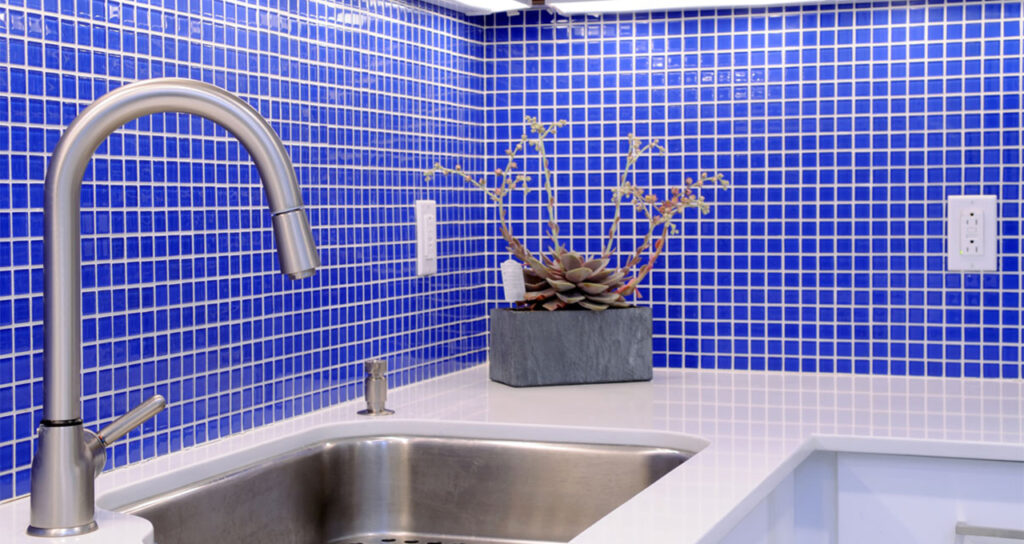 Glass tiles are renowned for their luminous and reflective properties, creating a stunning visual impact in any room. These tiles are available in various colors, sizes, and finishes, allowing for endless design possibilities. In 2023, glass tiles are being used to create feature walls, backsplashes, and accents, adding a contemporary and artistic touch to modern homes.
5. Metal Tiles
For an industrial and sleek aesthetic, metal tiles are gaining popularity in 2023. These tiles, often made of stainless steel or aluminum, bring a modern and edgy vibe to kitchens and bathrooms. Metal tiles can be used as backsplashes or borders, adding a touch of glamour and sophistication to the overall design.
Popular Tile Patterns and Layouts
1. Subway Tiles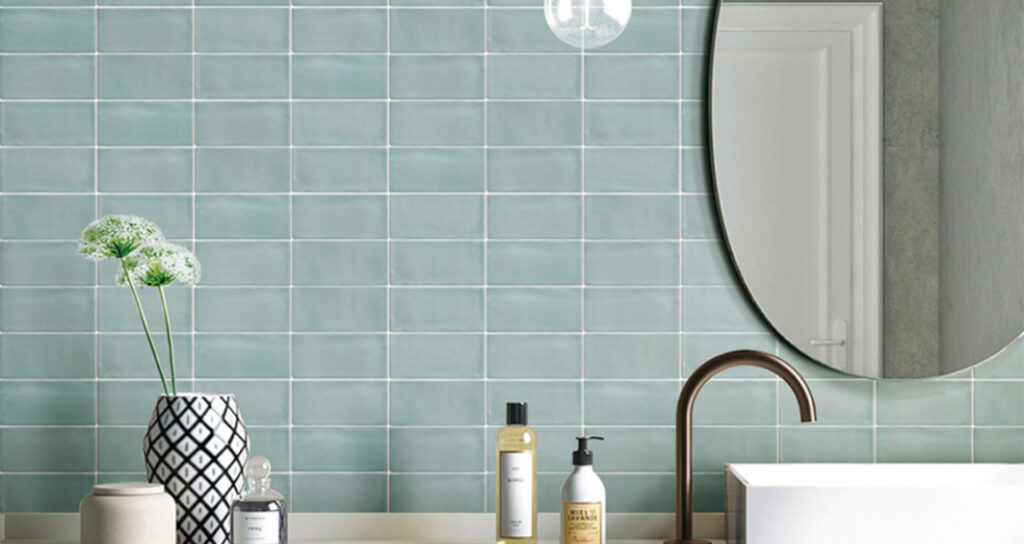 Subway tiles have been a staple in modern home design for decades, and they continue to reign supreme in 2023. These rectangular tiles, inspired by the subway stations of the early 20th century, offer a clean and timeless look. They are widely used in kitchens and bathrooms, creating a classic yet contemporary atmosphere.
2. Herringbone Pattern
The herringbone pattern is a popular choice for those seeking a touch of elegance and visual interest. By arranging rectangular tiles in a V-shaped pattern, the herringbone layout adds a sense of movement and sophistication to floors, walls, and even fireplace surrounds.
3. Chevron Pattern
Similar to the herringbone pattern, the chevron pattern showcases a V-shaped design. However, in the chevron layout, the tiles are cut at precise angles to create a seamless zigzag effect. This pattern adds a dynamic and stylish element to any space, whether it's a kitchen, hallway, or living room.
4. Basketweave Pattern
The basketweave pattern is a classic tile layout that provides a sense of texture and depth. By alternating rectangular tiles with smaller square tiles, this pattern resembles a woven basket, hence its name. The basketweave pattern adds a timeless and charming touch to floors and shower walls.
Emerging Tile Colors and Textures
1. Earthy Tones and Neutrals
In 2023, earthy tones and neutrals are taking the spotlight in tile color trends. Shades of beige, taupe, and warm greys create a soothing and organic ambiance, bringing the essence of nature indoors. These colors complement a wide range of design styles and allow for versatility in pairing with other elements of the room.
2. Bold and Vibrant Colors
On the other end of the spectrum, bold and vibrant colors are making a statement in tile design. Deep blues, rich emeralds, and striking yellows are being used to add a pop of personality and energy to various spaces. Whether used as an accent or for a full feature wall, these bold colors create a captivating focal point.
3. Textured and 3D Tiles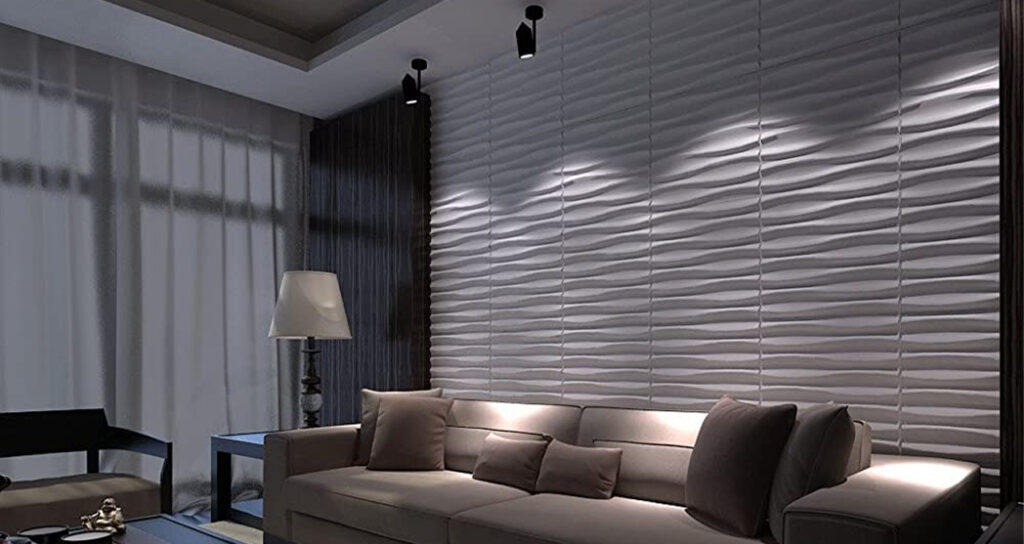 Textured and 3D tiles offer a tactile experience and bring a sense of depth and dimension to surfaces. In 2023, tiles with intricate textures, such as raised patterns or embossed designs, are gaining popularity. These tiles add visual interest and create a unique focal point in any room. Whether it's a geometric pattern or an organic texture inspired by nature, textured and 3D tiles provide a captivating and modern touch to modern homes.
Innovations in Tile Design
1. Large Format Tiles
One of the notable trends in 2023 is the use of large format tiles. These oversized tiles, often measuring 24 inches or more, create a sleek and seamless look with fewer grout lines. Large format tiles are particularly popular in open-concept spaces, as they give the illusion of a larger area and a more contemporary aesthetic.
2. Geometric and Abstract Patterns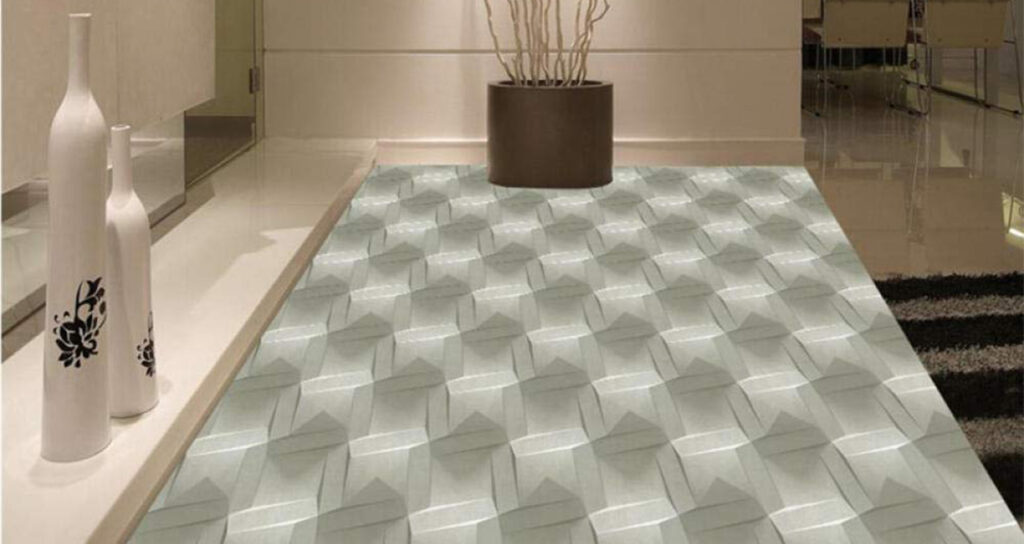 Geometric and abstract patterns are making a bold statement in tile design. From intricate mosaics to interlocking shapes, these patterns add a sense of artistry and creativity to floors and walls. Whether it's a hexagonal pattern, a geometric motif, or an abstract arrangement, these tiles create a visually striking and modern atmosphere.
3. Metallic and Industrial Finishes
To achieve an industrial and modern look, metallic and industrial finishes are gaining traction in 2023. Tiles with metallic accents, such as copper, bronze, or brushed steel, bring a touch of luxury and sophistication to contemporary spaces. These finishes work well as accents or focal points, adding a sense of glamour and edginess.
4. Digital Printing Technology
Advancements in digital printing technology have revolutionized tile design. In 2023, manufacturers can replicate the look of various materials, such as marble, wood, or concrete, with remarkable accuracy. Digital printing allows for intricate patterns, realistic textures, and even personalized designs, giving homeowners endless options to create unique and customized spaces.
Sustainability in Tile Manufacturing
As environmental consciousness continues to grow, sustainability in tile manufacturing is a significant consideration for many homeowners. In 2023, there is an increasing demand for eco-friendly tile options. Manufacturers are focusing on using recycled materials, reducing energy consumption, and employing environmentally friendly production processes. Sustainable tiles not only contribute to a healthier planet but also offer homeowners the opportunity to create eco-conscious living spaces.
Tile Trends for Different Areas of the Home
1. Kitchen
In kitchen design, tiles are not only a practical choice but also a design element that sets the tone for the entire space. In 2023, popular kitchen tile trends include large format tiles for a seamless look, subway tiles for a classic backdrop, and textured tiles for added visual interest. Bold colors and geometric patterns are also making their way into kitchen designs, adding a touch of personality and modernity.
2. Bathroom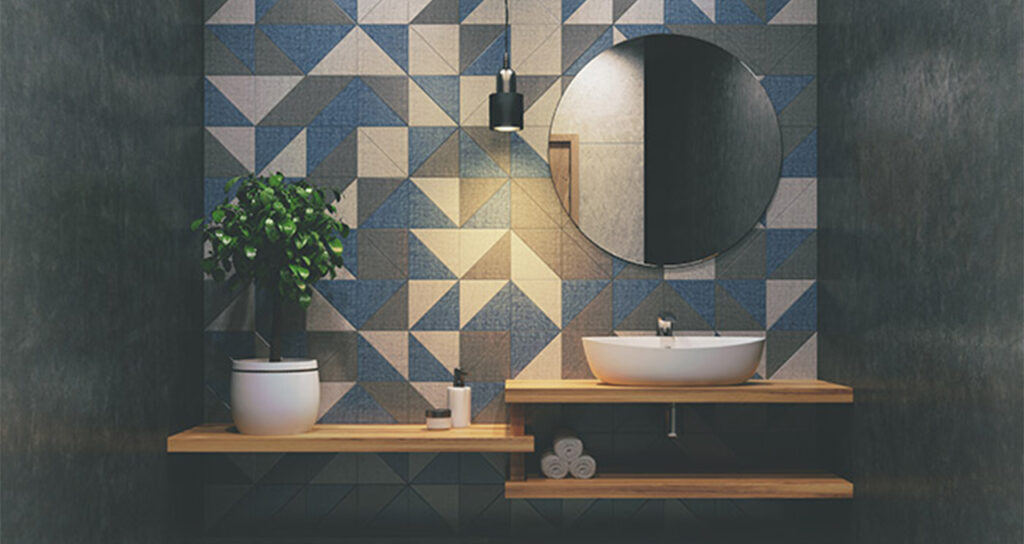 Bathrooms are another area where tiles play a crucial role in creating a stylish and functional space. In 2023, the trend leans towards spa-like retreats with calming earthy tones and neutral colors. Natural stone tiles, such as marble or travertine, are popular choices for bathroom floors and walls. For a touch of luxury, metallic or glass mosaic tiles are used as accents or in shower niches.
3. Living Room
In the living room, tiles offer a durable and low-maintenance flooring option. Wood-look tiles continue to be a favored choice, providing the warmth and elegance of hardwood with the added benefits of durability and ease of care. Large format tiles in neutral shades create a seamless and spacious look, while textured tiles add depth and visual interest to the space. Geometric patterns and abstract designs are also used to create a modern and artistic ambiance in the living room.
4. Outdoor Spaces
Outdoor areas such as patios, decks, and poolside areas are not exempt from the tile trend wave. In 2023, porcelain tiles with slip-resistant finishes are popular choices for outdoor spaces, offering durability and safety. Natural stone tiles, such as slate or travertine, create a seamless transition from indoor to outdoor, blurring the boundaries between spaces. Vibrant colors and mosaic patterns are used to add personality and create focal points in outdoor tile installations.
Maintenance and Care for Tiles
To ensure the longevity and beauty of tiles, proper maintenance, and care are essential. Here are some tips to keep in mind:
Regularly sweep or vacuum the tiled surface to remove dirt and debris.
Clean spills immediately to prevent staining.
Use a mild detergent or tile cleaner and a soft cloth or mop to clean the tiles.
Avoid using abrasive cleaners or rough materials that can scratch the tiles.
Consider sealing natural stone tiles to protect them from stains and moisture.
By following these maintenance practices, you can enjoy the aesthetic appeal of your tiles for years to come.
Conclusion
In 2023, tile trends for modern homes are marked by versatility, innovation, and sustainability. From a wide range of materials and finishes to captivating patterns, colors, and textures, there are endless possibilities to create unique and stylish spaces. Whether it's the kitchen, bathroom, living room, or outdoor areas, tiles play a significant role in enhancing the aesthetics and functionality of modern homes. By staying informed about the latest trends and incorporating them into your design, you can create a home that is both timeless and on-trend.