Based on recent tile design trends and emerging styles, here are some potential tile design trends that may gain popularity in 2023:
1. Bold Geometric Shapes 
Large-format tiles with bold geometric shapes like hexagons, diamonds, and triangles are becoming increasingly popular in interior design. These tiles can be arranged in a variety of patterns to create visually striking designs.
2. Natural Stone-Look Tiles
The trend for tiles that replicate natural stone looks likely to continue. The tile industry is producing tiles that mimic the appearance of various natural stone types such as marble, limestone, and slate. The natural stone-look tiles come in a range of colors, patterns, and textures, giving homeowners and designers a range of options to choose from.
3. Dark Tones
Dark and moody hues are becoming more and more popular in tile design. Dark tiles provide a sense of elegance and sophistication to any space, and can create a striking contrast when paired with lighter decor.
4. Matte Finishes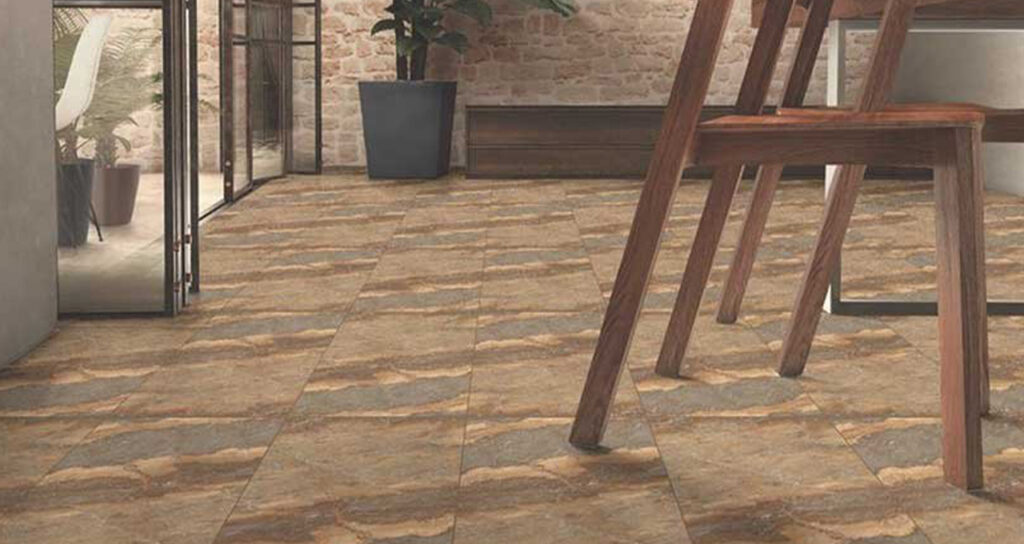 Matte finishes on tiles provide a soft, understated look that can help to create a subtle and relaxing atmosphere in a room. Matte tiles have become increasingly popular in recent years, and this trend is expected to continue in 2023.
5. Large Format Tiles
Large format tiles are gaining popularity due to their clean and modern look. They come in a variety of sizes, and can be used to create a seamless and minimalist aesthetic.
6. Mixed Materials
Combining different materials, such as wood and tile or metal and glass, is another trend that is becoming increasingly popular in tile design. This creates a unique and textured look that adds visual interest to a space.
Artisanal Tiles: Handmade and artisanal tiles are gaining popularity as people seek unique and personalized design elements in their homes. These tiles often have imperfections and variations that add character to a space.
7. Sustainable Materials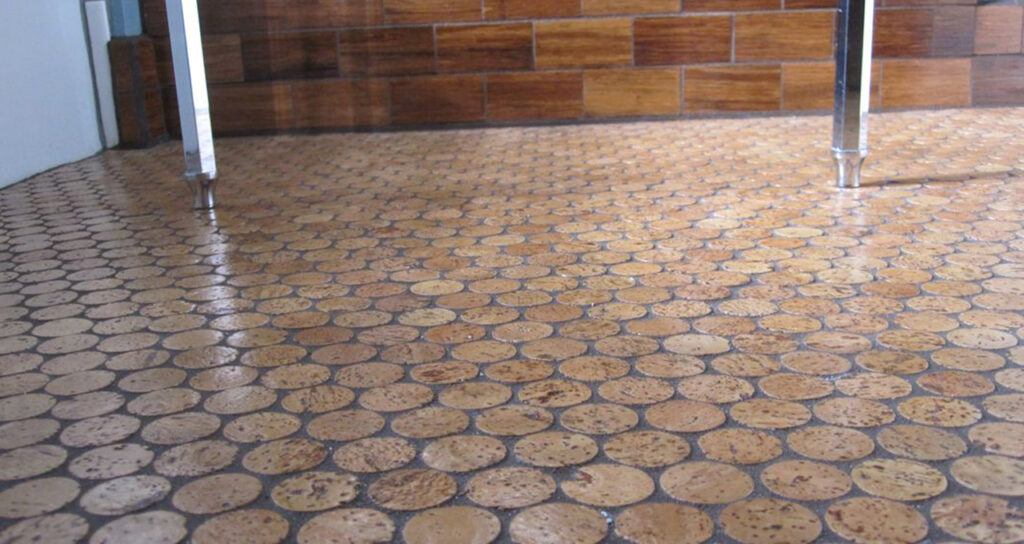 As people become more environmentally conscious, sustainable tile materials such as bamboo, cork, and recycled glass are becoming more popular. These materials are eco-friendly and often have a unique texture or pattern that adds visual interest to a space.
8. Metallic Tiles
Metallic tiles add a touch of glamour and luxury to any space. They come in a variety of finishes, such as gold, copper, and silver, and can be used to create a statement wall or to add accents to a backsplash or shower.
Keep in mind that these are just some of the trends that may continue or emerge in tile design in 2023.
Ultimately, the design choices you make should reflect your personal style and preferences, rather than just following trends.