Introduction
When it comes to home decor, tile patterns can truly transform the look and feel of a space. Whether you want to create a cozy winter ambiance or a summery vibe, the right tile patterns can help you achieve your desired aesthetic. In this article, we will explore various tile patterns suitable for every season and provide you with expert tips on how to create a cozy winter look or a summery vibe in your home. So, let's dive in and discover the world of tile patterns!
Tile Patterns for Every Season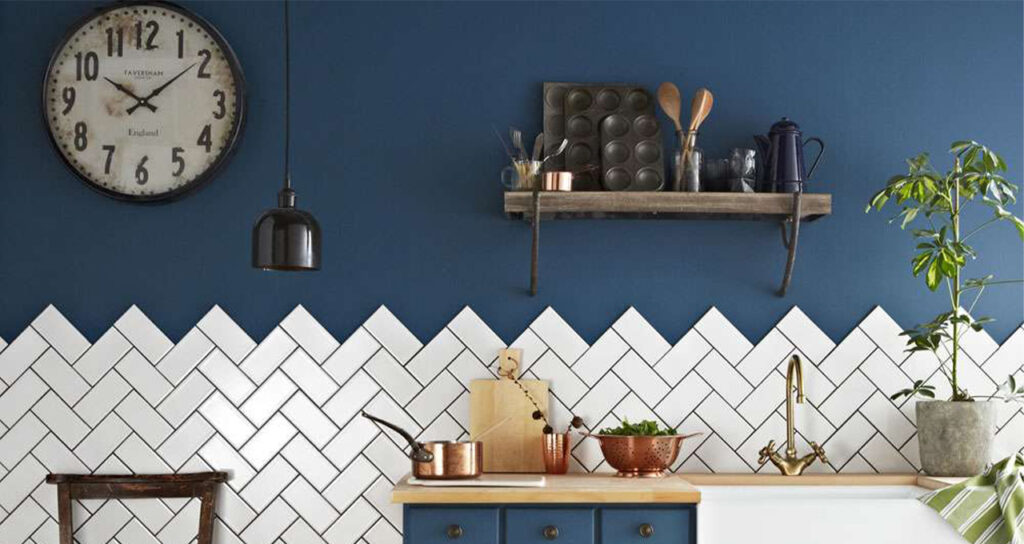 A Classic Pattern for All Seasons.
Herringbone tile patterns are a timeless choice that works well in any season. This pattern features a zigzag design that adds visual interest and elegance to any room. Whether you opt for a warm wood-like herringbone pattern for winter or a light-colored herringbone pattern for summer, this versatile design will never go out of style.
Cozy Winter Charm.
Want to create a cozy winter look in your home? Consider using a basketweave tile pattern. This pattern resembles the weave of a traditional basket and exudes warmth and charm. Pair it with rich, dark-colored tiles for a cozy and inviting ambiance. Basketweave patterns are particularly well-suited for bathrooms and kitchens, adding a touch of rustic elegance to these spaces.
Contemporary Elegance.
For a modern and sophisticated look, chevron tile patterns are an excellent choice. The chevron pattern consists of interlocking V-shaped tiles that create a sleek and stylish effect. Use light-colored chevron tiles to achieve a bright and summery vibe, or opt for darker tones for a cozy winter atmosphere. Chevron patterns work well as a feature wall or a focal point in any room.
Exotic Summer Vibes.
Transport yourself to a sunny paradise with Moroccan tile patterns. These intricate and colorful designs instantly evoke a summery vibe. Incorporate vibrant Moroccan tiles into your kitchen backsplash or bathroom floor for a touch of exotic charm. The geometric shapes and bold colors will infuse your space with energy and a sense of adventure.
Timeless Simplicity.
Subway tile patterns have stood the test of time and remain a popular choice for both winter and summer aesthetics. These rectangular tiles are simple, clean, and versatile. Use white subway tiles for a crisp and fresh look in summer, or opt for darker shades to create a cozy winter atmosphere. Whether you choose a classic brick layout or a stacked pattern, subway tiles offer endless design possibilities.
How to Create a Cozy Winter Look or a Summery Vibe
Choosing the Right Colors
Color plays a crucial role in setting the tone for your desired season. For a cozy winter look, opt for warm and earthy tones such as deep browns, rich grays, and dark blues. These colors create a sense of warmth and coziness. On the other hand, for a summery vibe, choose lighter and brighter shades like pastels, soft yellows, and aqua blues. These colors will make your space feel light, airy, and refreshing.
Playing with Textures
In addition to colors, textures can enhance the overall feel of a room. For a cozy winter look, incorporate textured tiles such as natural stone or textured ceramics. These tiles add depth and visual interest to your space. On the other hand, for a summery vibe, opt for smooth and glossy tiles that reflect light and create a sense of openness.
Balancing Patterns
When using tile patterns, it's essential to find a balance between bold patterns and more subtle ones. For a cozy winter look, you can incorporate larger, more intricate patterns in focal areas such as the fireplace surround or an accent wall. Pair these with simpler, more subdued patterns in the surrounding areas to create a harmonious balance. Conversely, for a summery vibe, opt for lighter and more delicate patterns throughout the space to create a sense of airiness and relaxation.
Mixing Materials
Another way to achieve a cozy winter look or a summery vibe is by mixing different tile materials. For winter, consider combining natural stone tiles with warm-toned ceramics or porcelain. The variation in textures and colors will add depth and visual interest to your space. In contrast, for a summery vibe, mix lighter materials like glass tiles or glossy ceramics to create a bright and refreshing atmosphere.
Layering Patterns
Layering tile patterns can create a unique and dynamic look. For a cozy winter feel, layer patterns with different scales and depths to add dimension to your space. Combine larger herringbone patterns with smaller geometric tiles or mix chevron patterns with subway tiles to create an eye-catching design. In the summertime, layer patterns with lighter and brighter colors to create a playful and vibrant atmosphere.
Embracing Seasonal Accents
To fully enhance the winter or summer theme in your space, don't forget to incorporate seasonal accents alongside your chosen tile patterns. For winter, add cozy elements such as plush rugs, textured throws, and soft lighting to create a warm and inviting atmosphere. In the summer, opt for lightweight fabrics, breezy curtains, and natural elements like potted plants to bring the outdoors in and create a fresh and relaxed ambiance.

Conclusion
Tile patterns are a fantastic way to transform the look and feel of your space, whether you're aiming for a cozy winter look or a summery vibe. By choosing the right patterns, colors, and textures, and considering the balance between boldness and subtlety, you can create a truly personalized and seasonally-inspired home. So, embrace the versatility of tile patterns and let your creativity shine through!